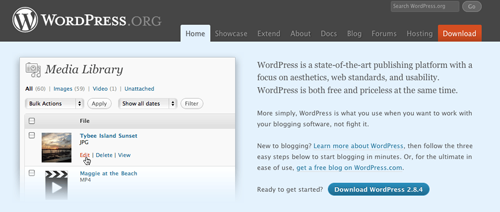 Fortunately the WordPress upgrading process has become familiar enough, so there are few worries.  WordPress is now up to version 2.8.4. Upgraded this blog as well as greberadio.com.  Part of the process is to de-activate and update the various plug-ins that extend WordPress functionality.  Both sites now have a new Contact page, enabled by a PHP plug-in.
It's good to see the progress WordPress software developers have made with this free web publishing platform.  I've worked with it long enough to feel comfortable with it for use in developing a variety of new web sites.
Here's a few cool articles from Best Design Options covering top WordPress plug-ins and themes.