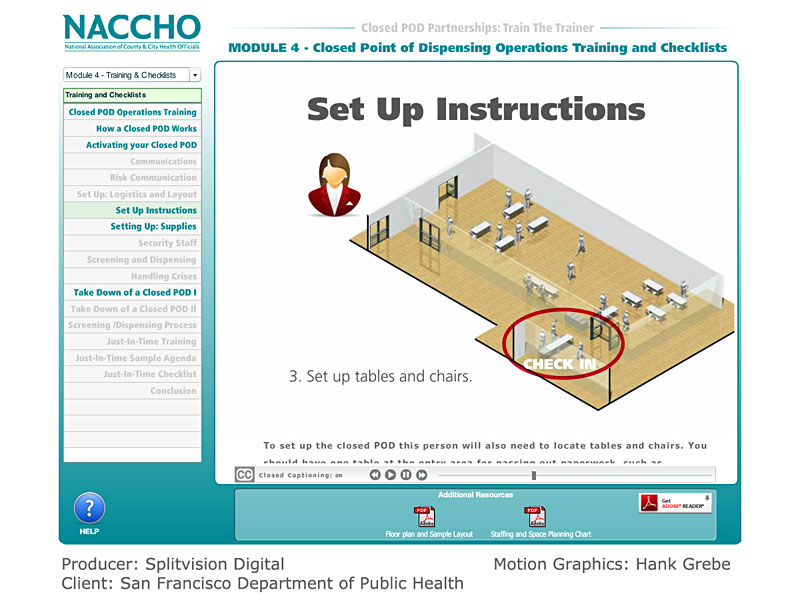 A recent web-based training project in After Effects produced by Splitvision Digital required adding visuals to narrated coursework scripts for NACCHO (National Association of County & City Health Officials).
The project included many detailed modules and important text information for training and co-ordinating public health emergency teams to respond with organized readiness.  The idea is to enhance and compliment the text and narration with interesting photos, graphics and animation without distracting or biasing the intended course material to be communicated and learned by those using the online training.
Coincidentally, or not, the contract I took on following this, was an even larger instructional design project for PG&E Academy, produced by The Mosaic Company.  Flash is the common denominator in both projects.  Splitvision compressed the AE movies to load into a Flash interface, and PG&E uses PowerPoint plug-ins to extend its features and export to a Flash end product.
See a sampling of the training videos here.