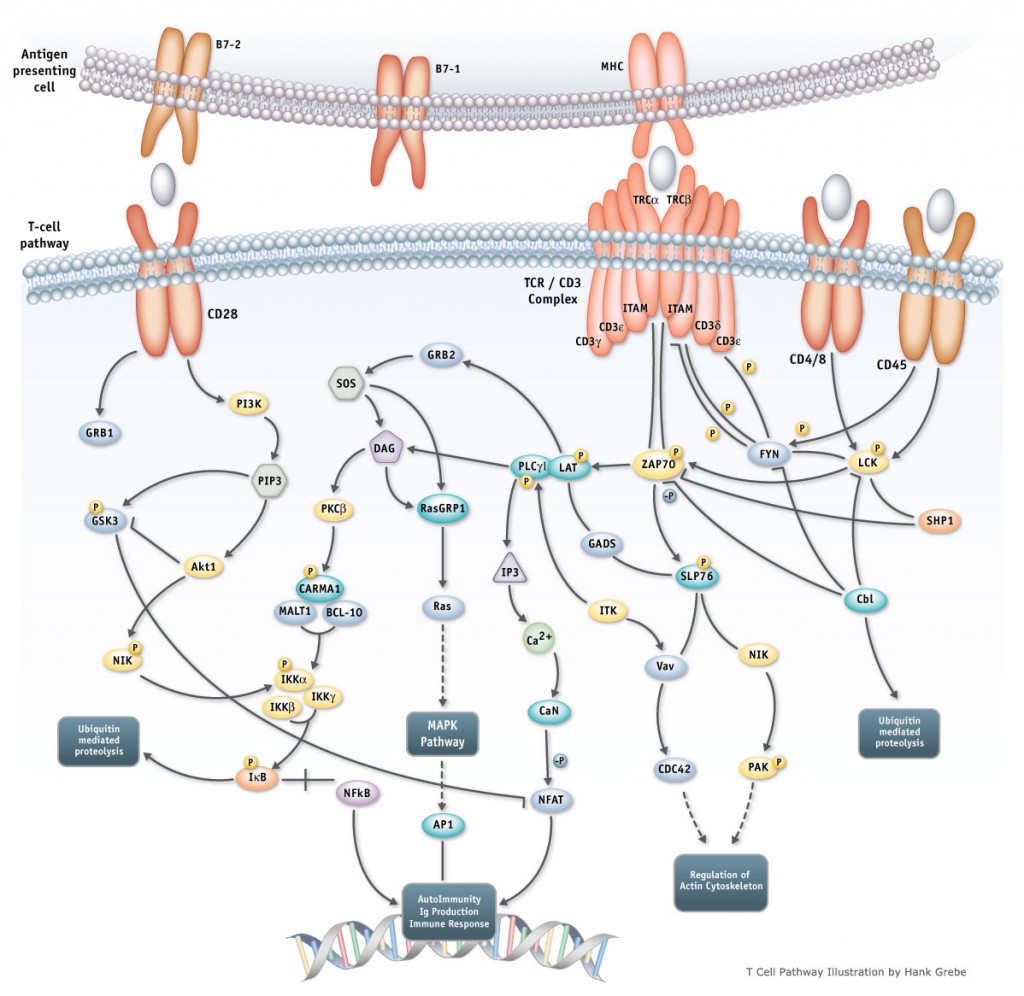 Life is complicated.  There are many choices, paths and decisions for us to make in search of our destiny.  There are paths we follow regularly that we are not even conscious of, such as the metabolic pathways keeping us alive in our immune systems.
I had little understanding of these paths, until I began these illustrations for Epitomics, a biotech company that manufactures over 1,000 different antibodies from rabbits.  According the Wikipedia, "Antibodies are gamma globulin proteins that are found in blood or other bodily fluids of vertebrates, and are used by the immune system to identify and neutralize foreign objects, such as bacteria and viruses."
The maps are being carefully constructed in Adobe Illustrator from Epitomics diagrams and then imported into Flash to add linkage to their many unique antibody products.  Click here to see the current Flash Pathway maps, and there are more in the pipeline, and more data to be linked using XML.

Obviously, it is important to faithfully construct the pathway maps with scientific accuracy.  The spherical antibody nodes remind me of paintings I've made of beach stones, whose arrangements are pretty much random and meaningless.  I've been thinking about picking up the paint brushes again, and working on a few more of "the rock paintings."  To make the stones more interesting, and their arrangements perhaps more meaningful, I plan on using image processing techniques, Photoshop filters and 3D rendering before projecting the design onto blank canvas.  I'm thinking about painting layers of imagery, similar to constellation star maps and the work of Julie Mehretu.  It's a pathway I'll have to decide to go ahead on, while my antibodies are still doing their quiet work to keep me in good health.
To see the artwork of Julie Mehretu, please visit her page on Artsey.net. (Update July 18, 2015)