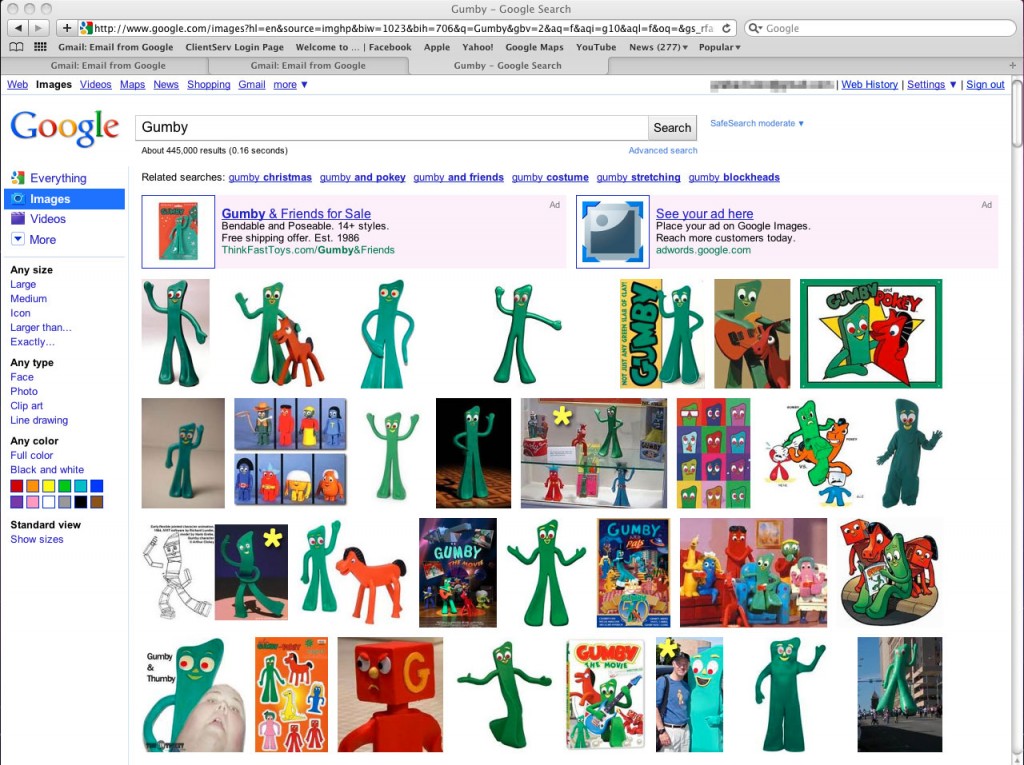 Funny what turns up on the Internet.  Today I decided to change my Facebook profile picture to Gumby, so I ran a search for "Gumby" using Google's Image search engine.  On the first page, three of my own images appeared!
See the image above; I captured the screen and marked my images with a yellow asterisk.  You can double click on the image to see it in full size, or better yet, go to Google and run the search yourself!
The images appear in my website's section about working on an early 3D model of Gumby at New York Institute of Technology, back in the "old school" days of 3D animation development.  I subsequently met Art Clokey, the original Gumby creator and claymation animator.  See the rest of the story and the images here.