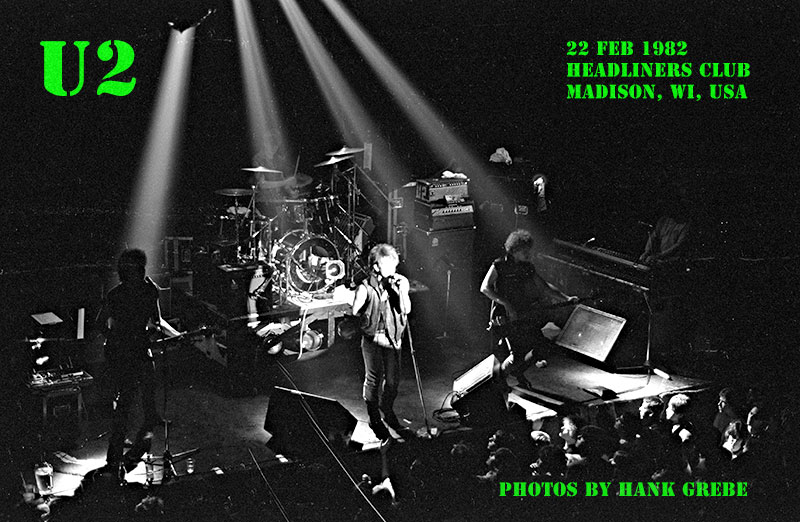 The UI for my 1982 photos of U2 at Headliners in Madison, Wisconsin has needed an overhaul for awhile, so that's been taken care of.  Also there were a number of reasonably decent looking shots that had not been published on Media Spin that seemed worthy of sharing at this point in time.
There are 3 pages of photos, starting here with U2-1.
There's an excellent website, u2gigs.com, that documents the tour dates and even the playlist of U2.  Here's this show's details.