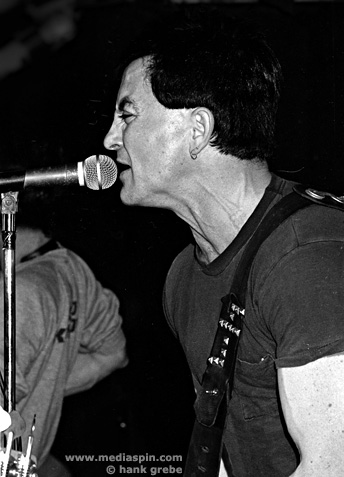 In 2012 I was contacted by filmmaker Jason Cohen's Associate Producer Zand Gee about using a few of my photographs of punk rockers for their film project.  I didn't ask and didn't receive details about the nature or story behind the film in progress.  We worked out the details of the photo usage and I delivered high quality, high res copies of the photos for the film.  Another obscure, wacky film project… end of story.  Or so I assumed.
An email arrived a few days ago from Zand, notifying me that their short  film, FACING FEAR, has been nominated for Best Documentary Short in the 86th Academy Awards 2014 Oscar Nominations.
Wow! What happened?  These guys must know what they're doing!  Had I been more of a film festival follower, I would have caught FACING FEAR at the Mill Valley Film Festival last October.  I haven't seen the short film yet, but I'm looking forward to seeing how Jason Cohen edited my images into his film.  The photo at left is of Lee Ving, front man singer for the 80's punk band Fear, and is one of the shots included in FACING FEAR.
The other photo in the movie is one of my best, a chance moment in time, of punks slam dancing also in the early 80's.  I'm grateful to have participated in a small way on this project.  Zand and the FACING FEAR people were great to work with.   It's rewarding to know that many professional members of the Academy of Motion Pictures Arts and Sciences have viewed FACING FEAR and nominated it for this category.  Congratulations to Jason Cohen and the Production Team.  It's truly a wonderful accomplishment.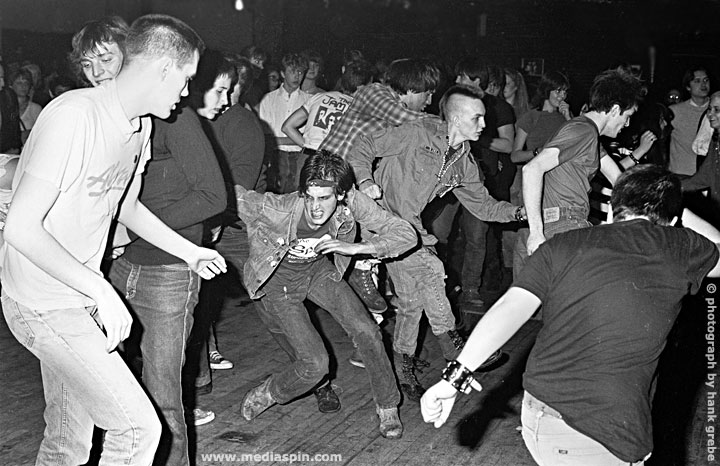 I'll be cheering for FACING FEAR during the March 2, 2014 Oscar Awards!